ABOUT US
Newgrange provides mine planning services, mine infrastructure design, evaluation, mentoring, distribution of Chasm Consulting software (PumpSim™ and VentSim™) and training. The business is founded on over thirty years of mining industry experience and its motivation is the search for continuous improvement in mining operations and planning.
Newgrange provides expertise in the following services:
Designing the mine planning system and mentoring engineers based on Mine Planning by Quarters (MPxQs) concept.

Determining infrastructure requirements using Mine Network Evaluations and Simulations (MINES).

Distribution, training of the Chasm Consulting software suite of software.

Mining Study Management.
Crafting technical and organisational solutions for a range of industry challenges is the key component of our business. Newgrange's reputation is based on delivering on client expectations, providing a resource of diverse technical competency, and building industry leading solutions.
Newgrange's philosophy is to derive optimum solutions for each project through an intimate understanding of its unique issues, the production and compilation of relevant data and then apply technical knowledge and creative innovation to this data. The values of Newgrange are:
All work completed to a professional standard.

Honesty and integrity in all communications.

Transparency of work process.

Respect of client relations and interactions.
Newgrange's philosophy and values are central to its holistic approach to creating an integrated mine planning services that delivers practical mine plans with achievable outcomes. Newgrange's expertise and commitment will add tangible value to your project by improving the capacity and reliability of infrastructure networks.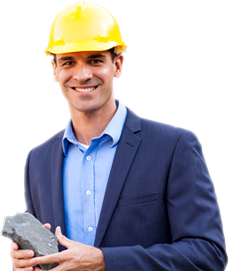 Jeff Pilgrim is a Chartered Professional Mining Engineer, MAusIMM CP (Mining, with an MSc in Mineral Economics and over 30 years' experience in production, mine planning, resource evaluation, consulting, technical and financial evaluations in Australia and Overseas. With a strong practical mining background and solid technical skills developed from experience in both operational and mine planning roles.
Key Skills and Competencies
During his career Jeff has been involved in the development of projects from both production and planning responsibilities while adhering to and enforcing safety policies and procedures. These responsibilities include underground production expansions, multiple mining studies on Greenfields and Brownfields resources, development of new mining methods and the successful introduction of new technology to operations.
Jeff has championed innovative technical solutions as part of his focus on continuous improvement. This approach has lead to the development and introduction of new mine planning processes, new software to completed reserve/resource estimations for narrow ore bodies and the systematic analysis of mine services networks.
Jeff has also managed the implementation of centralised life of mine (LOM) mining planning functions, developed medium term planning procedures, and developed mine ventilation planning procedures. The foundation of these procedures was presented at the 2008 AusIMM Underground Operator's Conference and subsequent interest resulted in further development of the process.
Jeff has been actively engaged in mentoring the next cohort of mining engineers and helped develop career pathways for the Technical Services Mining Engineers. In addition, Jeff has trained and mentored mining engineers in reserve/resource estimation, mine ventilation and mine water management.